A short and sweet review on one of Berlin's finest pasta bars out there.
It's always a good sign when my review comes without pictures: usually, it means that the food simply demanded all my devotion – or that the venue was too upper-class to pull out the good old flashy camera. Gianni Gillone's Pasta bar on the Schönhauser Allee is definitely not a high-end restaurant, but the meal did deserve my undivided attention.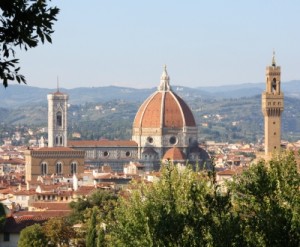 My friend and I, both hungry after an intense work-out in the late afternoon, went for two big plates of old-fashioned Spaghetti Bolognese. The owner and his wife made us feel welcome and appreciated right away, both working with what can only be described as sheer dedication in their tiny kitchen. With the typical Italian hospitality, they apologized that the preparation of our dinner might take a bit longer than anticipated for, due to a big order from the nearby Soho House.
Their apologies where not needed: after enjoying their delicious garlic bread, two steaming hot plates with pasta bolognese arrived with just the right amount of grated cheese sprinkled on top.
You could taste each and every ingredient without loosing the total composition of traditional Italian elements. The olive oil was rich and creamy (not vierge, thank god!), the oregano tasted as if it were reaped from the fields from Tuscany just hours ago. The meat had the right amount of seasoning.
To put it short: we were in Florence.
Don't let their basic interior design fool you: Gianni's is worth the visit.
For those of you in a hurry: yes, they are a traiteur (take-away) as well!
Gianni Gillone Pasta Bar & Italienische Feinkost
Schönhauser Allee 186A
10119 Berlin